You are now able to create an automatic alert notification for when a product arrives back in stock. For products that are out of stock or pre-orders, you can request an alert for when that specific item is available again to order immediately.
Products assigned with stock alerts from multiple storefronts are stored in one area via your account dashboard for easy management and tracking of updates.
Benefits of Using Website Stock Notifications
Saved stock notifications can be easily accessed via your account dashboard
This feature can be used even if you don't have an account
Manage and store all stock alerts in one place
Stock alerts from multiple storefronts are all saved in one area
How to Use Website Stock Notifications
1. Click the 'Sign In or Register' button at the top right hand side of the website.

2. If you have an existing account, enter your details in the login section. Otherwise, click 'Create an Account 'and follow the standard steps to register.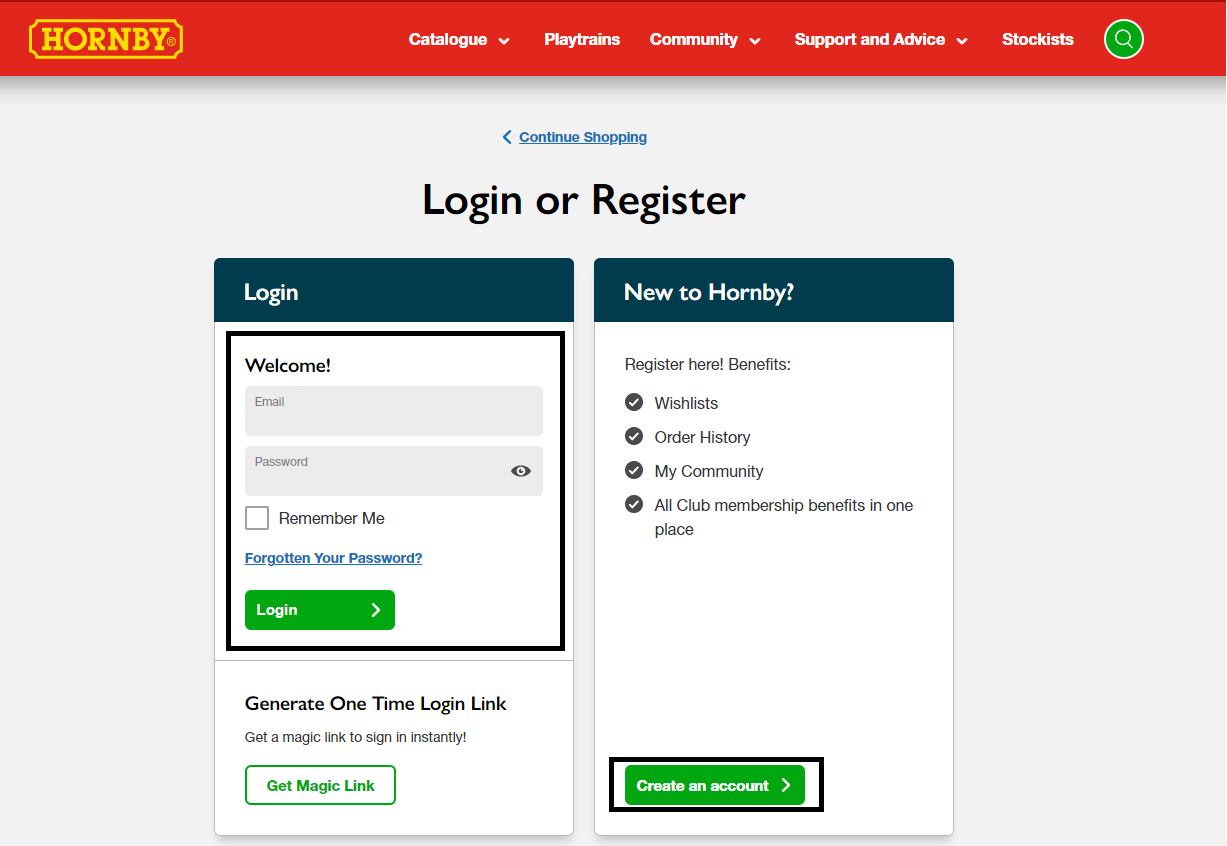 3. Once logged in, browse for a product you wish to purchase. If the product is marked as 'out of stock' or is a pre-order, click on the 'Create stock alert' button.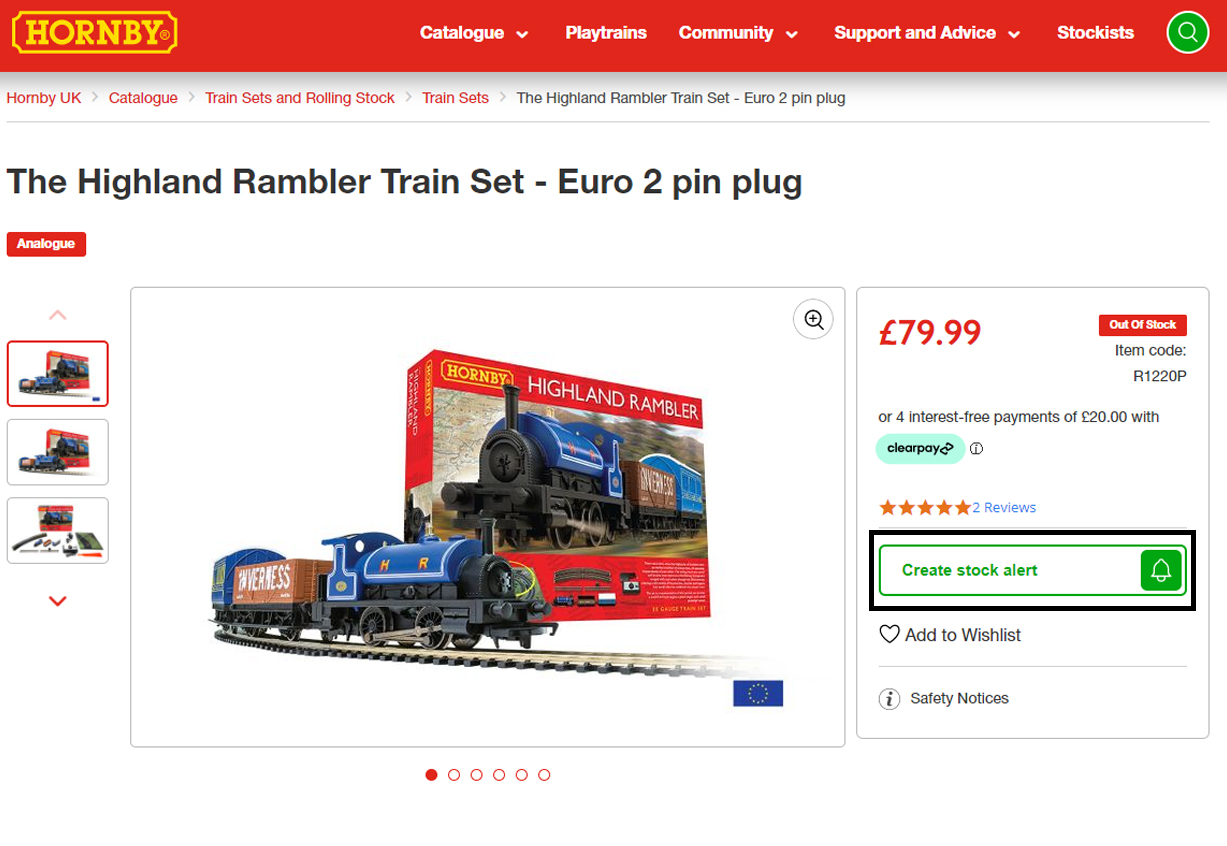 4. No Account? - If you are not signed in or don't have an account, you can still create stock notifications by entering your email address in the grey box above the green button. This will notify you via the email address provided when the item is back in stock.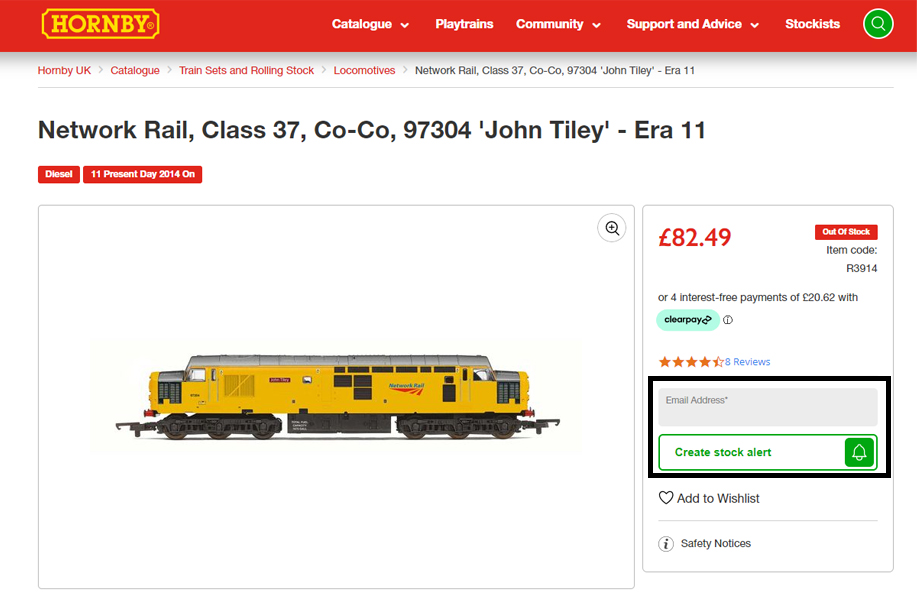 5. Once the button is clicked on, the product will be added to your stock alerts list.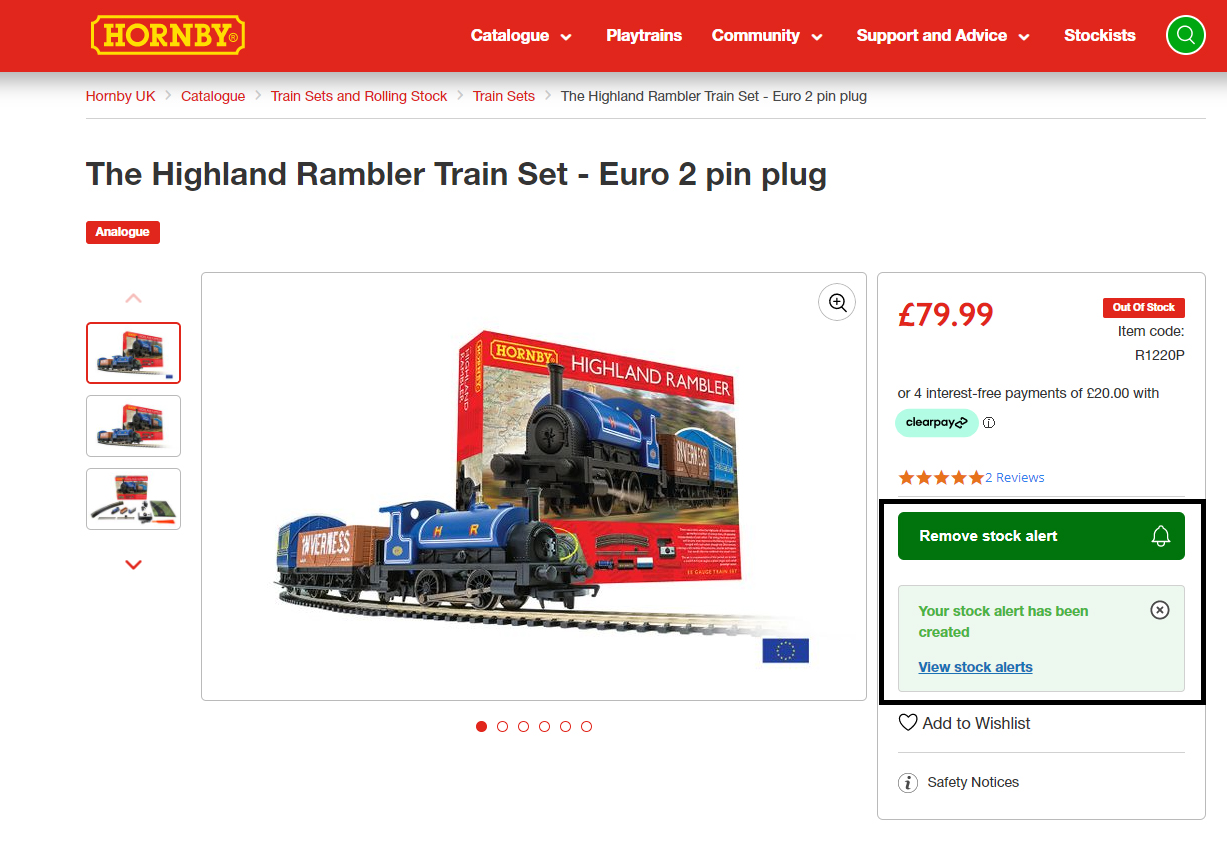 6. Repeat this process for any products you wish to add your stock alerts list. To View your stock alerts, go to 'My Dashboard' at the top of the homepage.

7. Once on your dashboard, click on 'Manage My Account'.

8. Once on your account settings, click on the 'Stock Alerts' tab. This will list all products that you have created web stock notifications for.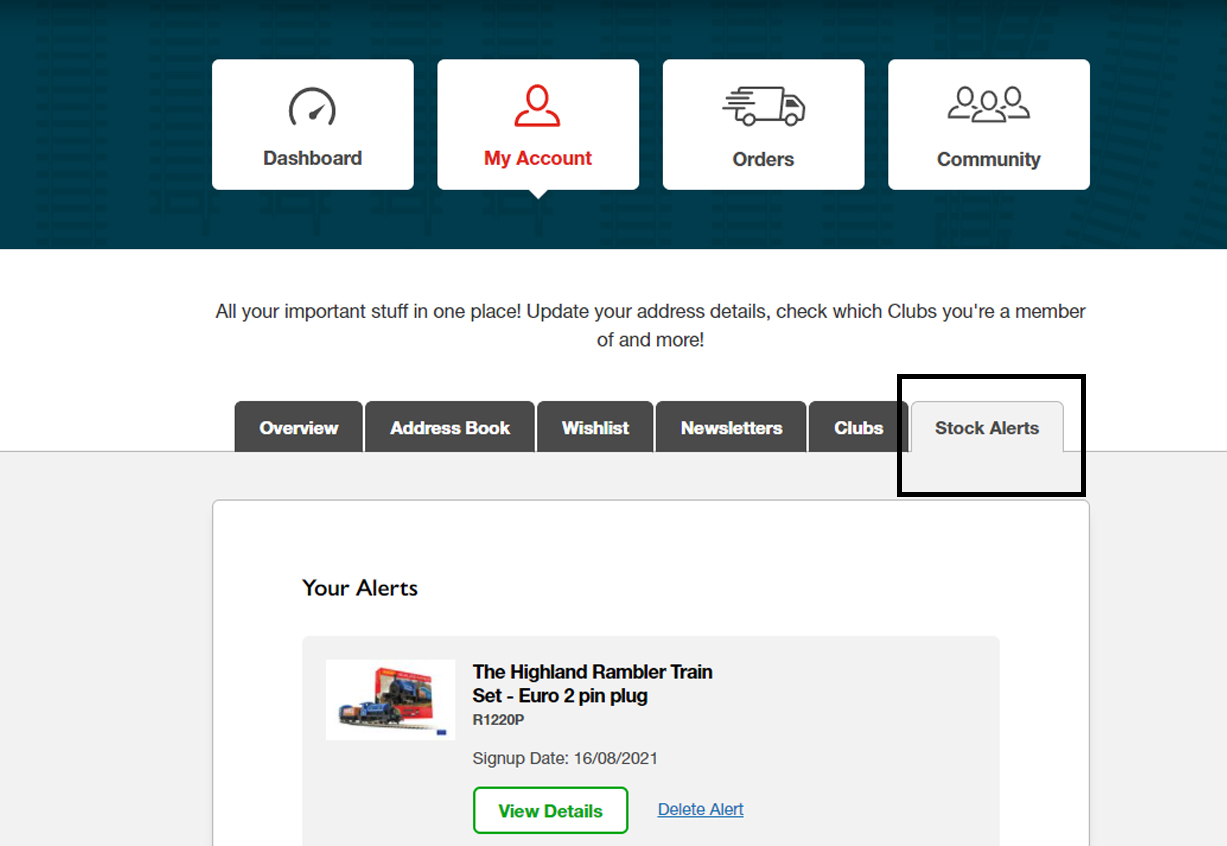 9. From here, you can click on 'View details' which will direct you to the product page. Clicking 'Delete Alert' will remove the product from your list of stock alerts.